November 7, 2023
Your Ultimate Guide to Hosting a National Arboretum DC Picnic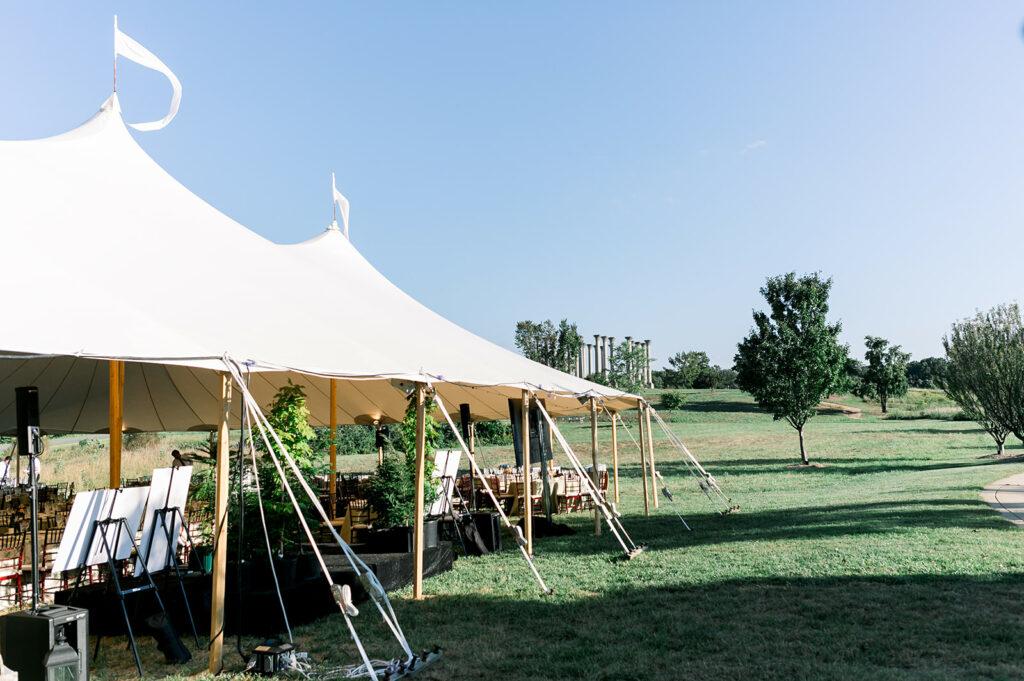 One of the questions we get asked a lot by D.C. picnic clients is, "Can I have a company or assoctation picnic at the National Arboretum?" Our response? Absolutely! In fact, it's even been voted one of the prettiest places to picnic in D.C. by The Washington Post and is one of our clients' favorite outdoor event spaces in D.C. High praise all around!
While you can absolutely go and have a casual picnic for two on a sunny Saturday afternoon, we work with groups to host large scale picnic events at the National Arboretum. This could mean a an inimate event for 50 or a huge picnic for 1,000+. There are so many occasions where a picnic is the perfect way to celebrate or gather.
So, once you've decided that the arboretum is the spot for you, what do you need to know about hosting an event at the National Arboretum—specifically a picnic event? Today, we're going to share answers to all the FAQs in our ultimate guide to hosting a company picnic or association event at the National Arboretum.
Ready for some serious picnic inspiration?
Where is the National Arboretum?
The National Arboretum is situated in the northeastern region of Washington, D.C., merely 3 miles away from the U.S. Capitol Building. It's essentially a 446-acre living museum that doubles as a prestigious research facility for the U.S. Department of Agriculture. It's a pretty special place!
What types of plants can we dine among in the Arboretum at our D.C. picnic?
The really neat thing about the National Arboretum is that it has over 9,000 types of plants, including azaleas, daffodils, daylilies, boxwoods, dogwoods, holly, magnolias, and maple trees.
It's split up into collections like the Fern Valley, the Asian Collections where you'll find the National Bonsai & Penjing Museum, and the National Herb Garden, among others.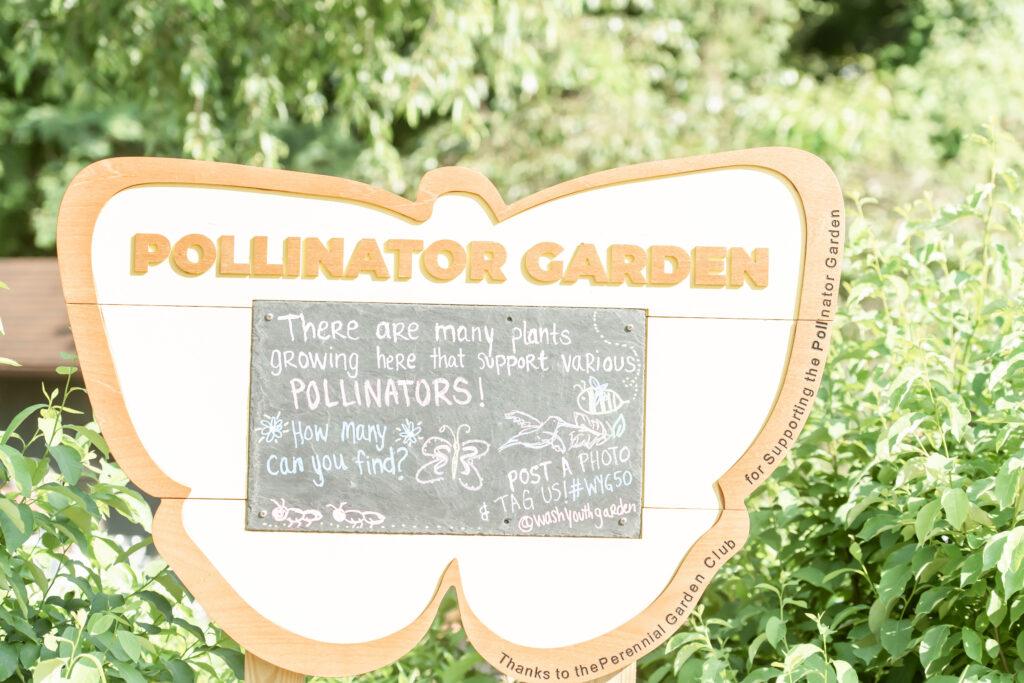 What's the capacity for a picnic at the National Arboretum?
While it depends on things like dates, other events, seasonality, and indoor/ outdoor choices, the general max capacity for a picnic event is over 1,000, so it can be a pretty huge picnic! Since there are over 400 acres of space, you have a lot of options.
Where is the best place to picnic at the National Arboretum?
We actually did a post on a handful of our favorite outdoor event venues in the Arboretum here, so check that out for a little more detail on the individual spaces! But to answer this, there are many diverse spaces among the grounds.View a past event from Scripps Spelling Bee Welcoming BEEQQ, to see how they utilized the National Arboretum for their picnic.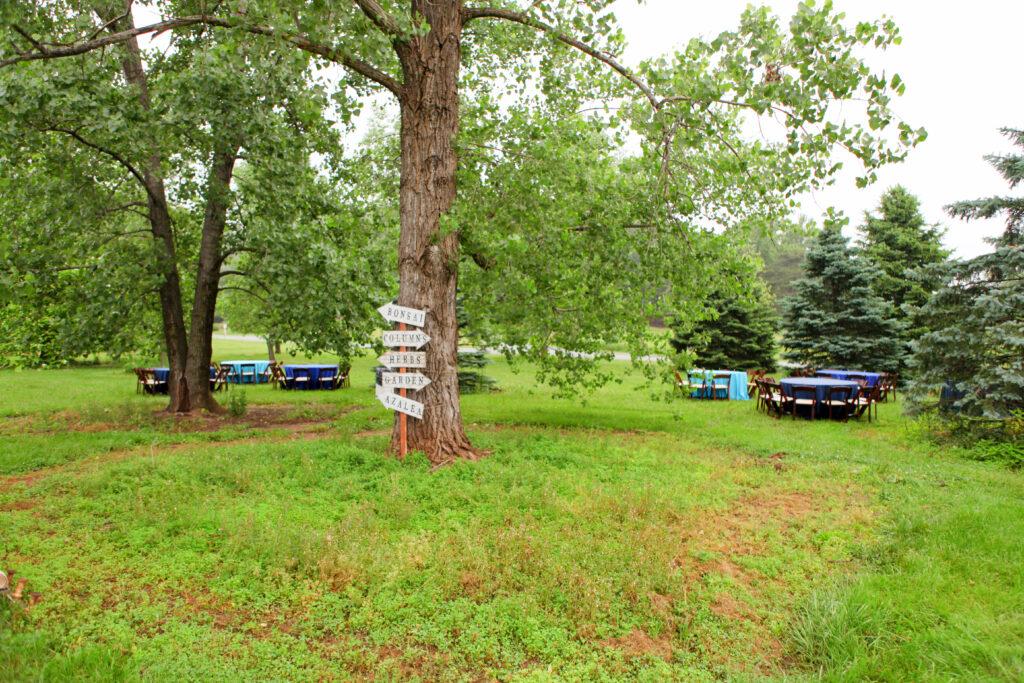 Can you put a tent up, or what do you do in case of rain at your D.C. picnic?
Yes, you can plan al fresco or tented picnics in the National Arboretum! Certain areas are perfect for tenting, and we'll ensure you have a rain plan—which is one of the perks of working with a seasoned D.C. event planner.
If we want our DC picnic catered, what would a picnic catering menu look like?
Picnic menus are fun because they can be anything from casual with BBQ fare, perfect for summertime, to an elegant summer-inspired small plate dinner or a fun farm-to-table buffet. Our goal is to pair you with our exclusive catering partners who will always create fresh, fun ideas depending on the vibe of the event, number of guests, season, etc.
Here is a sample picnic menu from a past picnic at the National Arboretum:
D.C. Picnic Company Sample Catering Menu
All food stations on a farm table to accentuate the garden's natural beauty with fresh herb bunches and vegetables to garnish the table. Inspiration from peas, basil, garlic, cilantro, celery, potato, beets, carrots, kale, lettuce, and sunflowers.
Seasonal Slider Bar: Roasted beet/truffle beef and crab cake sliders
Chicken Salad Spread: Served with choice of garlic toast, pea pesto, rice crackers, and lemon-scented microgreens
Vegan Cilantro Potato Salad
Pea Pesto Quinoa Salad (vegan and gluten-free)
Mini Mason Jar Salads: Filled with green leaf salad served with a basil lemon vinaigrette or Arboretum honey salad dressing

Are you able to add outdoor picnic activities?
We love a good activity! A lot of our clients who opt for having a picnic choose to add things like lawn games, face painting, or live music. It depends on the type of event, but there are so many fun options for activities and entertainment for your National Arboretum picnic.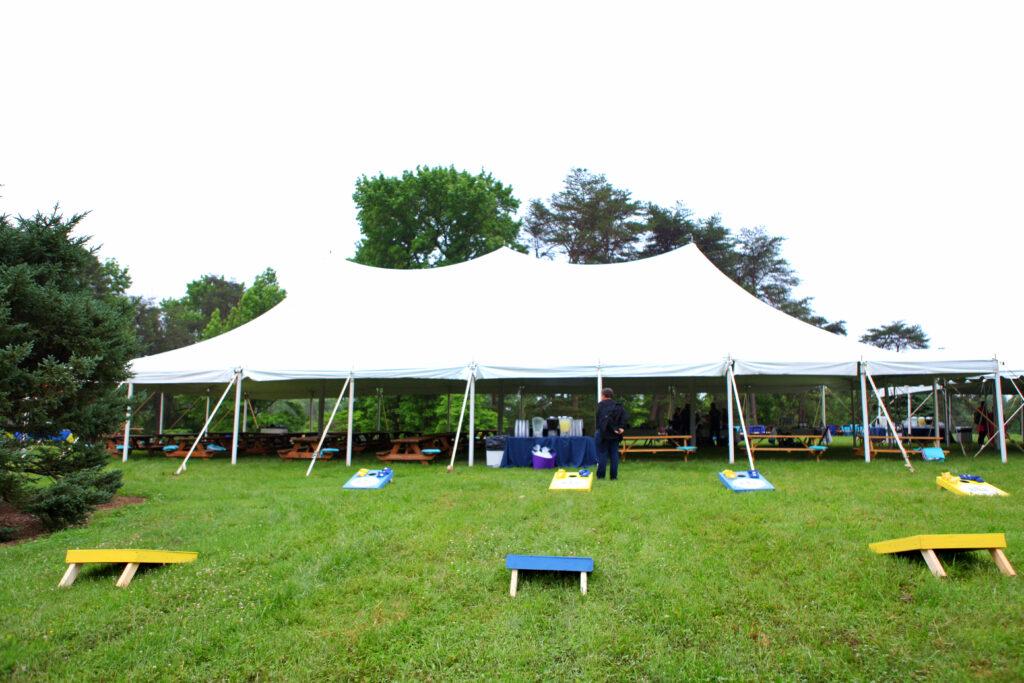 Can you do a site visit at the National Arboretum to decide how you want to host your picnic?
Yes! In fact, we encourage it. It's so fun to walk among the whimsical Grove of Trees and envision your picnic vibe in the unique space. This makes the decision of how to host much easier because you can imagine it coming to life in every space and see which speaks to you the most.
What's the average cost of a picnic at the National Arboretum?
To be honest, it's a little hard to ballpark this. It depends on a few factors, including:
Group size
Picnic location
Menu choices
Tented or al fresco
Security requirements
Add-on options like specialty linens, furniture rental, or activities
But we love to work with clients to customize their packages and events, so we can work with you to cultivate a picnic vision that works for your event concept and budget.
Have More Questions About Hosting a National Arboretum DC Picnic? Let's Chat.
Have more questions or want to go tour the incredible grounds and pick your favorite picnic spots at the National Arboretum? Fill out our contact form and our incredible team will get in touch as soon as possible to talk about hosting a company or association picnic in this lush living museum we adore!