June 9, 2020
Outdoor Spaces to Hold Your Corporate Event in Washington, D.C.
6 Outdoor Spaces to Hold an Event in Washington, D.C.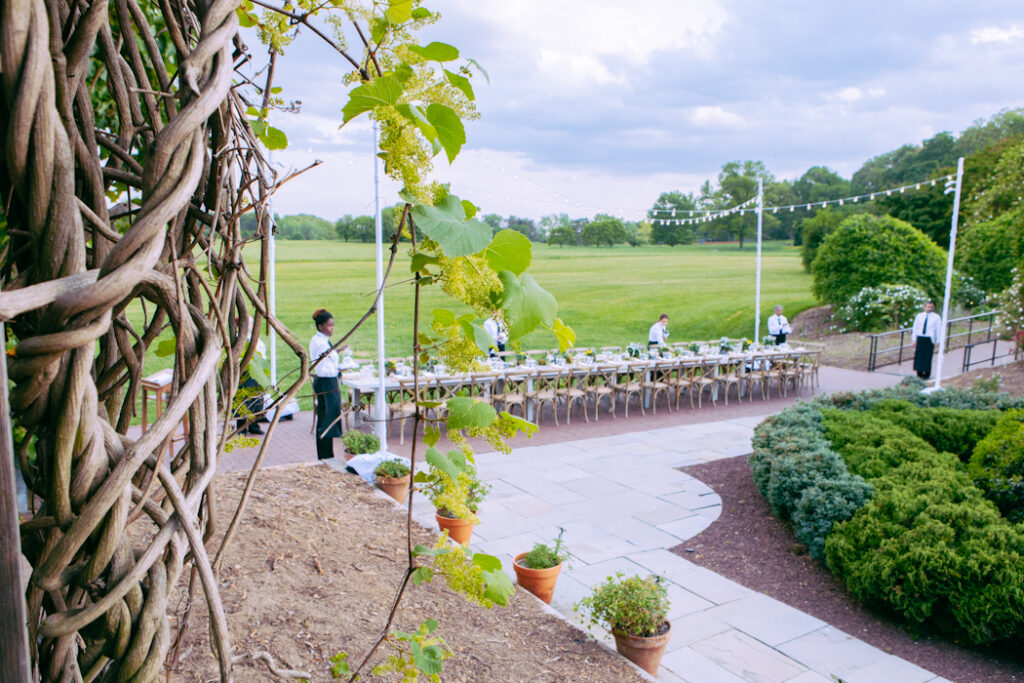 As the world begins to re-open, many companies are excited about the opportunity to meet face to face with their teams, partners and clients after months apart. While gatherings may look a little different in this new era, we are ready to start planning outdoor events in D.C. that will create impact for your company and generate joy among peers, with all the appropriate measures in place.
One of our favorite locations in Washington, D.C. is the National Arboretum, especially as we enter a season filled with lush greenery and beautifully colored blooms taking over every inch of this 446-acre garden. One of the best features of the Arboretum, though, is how seamlessly it transforms into the perfect outdoor event space for any private or corporate event. It is a true oasis right in the center of our bustling Washington, D.C. metro area that allows attendees to escape and enjoy.
Here are six spaces you can easily transform for your next socially distant corporate or private event this season and beyond:
1. Capitol Columns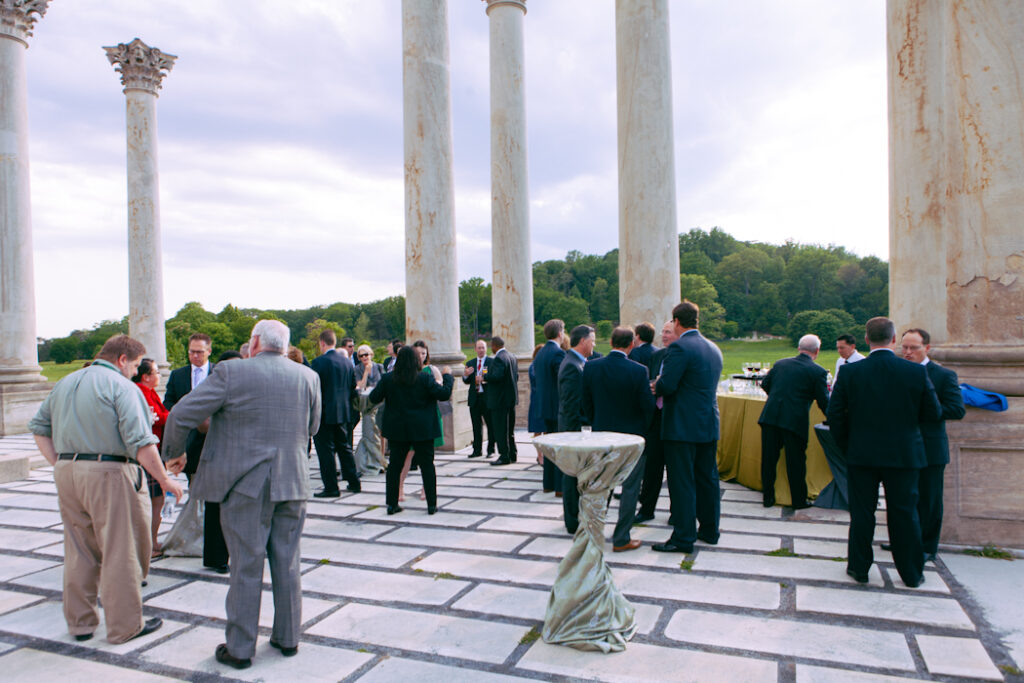 For a unique outdoor event space to rent for a corporate cocktail hour, the Capitol Columns is a perfect option. Perhaps the most iconic space at the National Arboretum, the 22 stately Corinthian columns automatically set the stage for an impressive event. We can help create a layout that allows socially distant seating arrangements for the evening, with an unforgettable backdrop that will wow your guests.
2. Herb Garden
3. Aquatic Garden Patio & Visitor Center Patio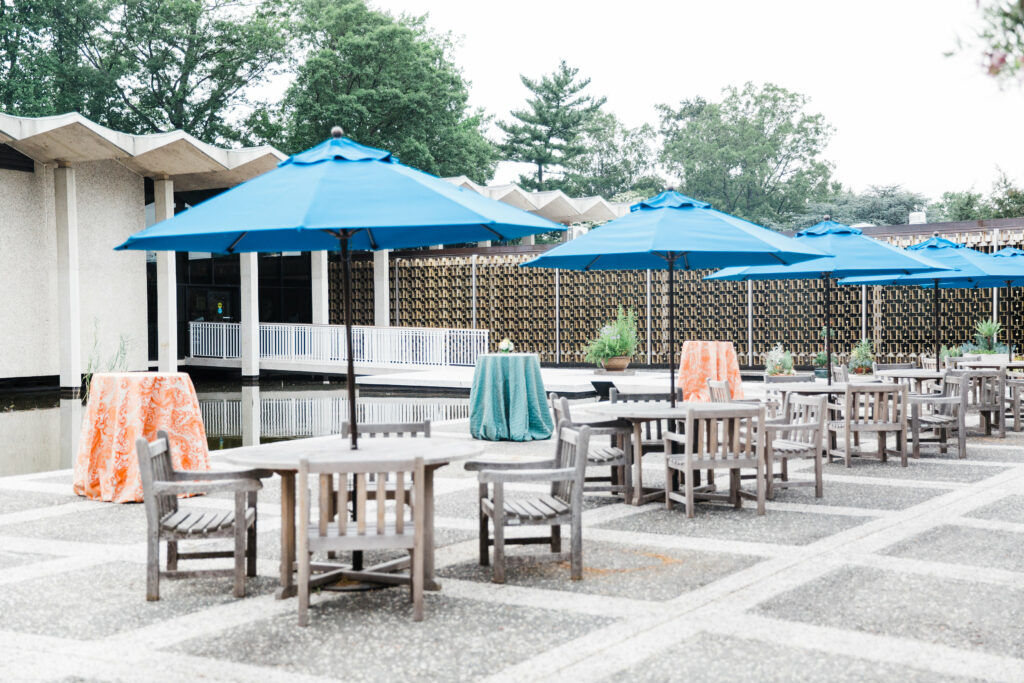 Perfect for an intimate dinner or client thank-you event, the Aquatic Garden Patio and Visitor Center Patio allow you to meet outdoors surrounded by a variety of gorgeous potted plants next to the stunning pond that can be elegantly lit up for evening events.
4. Visitor Center Lobby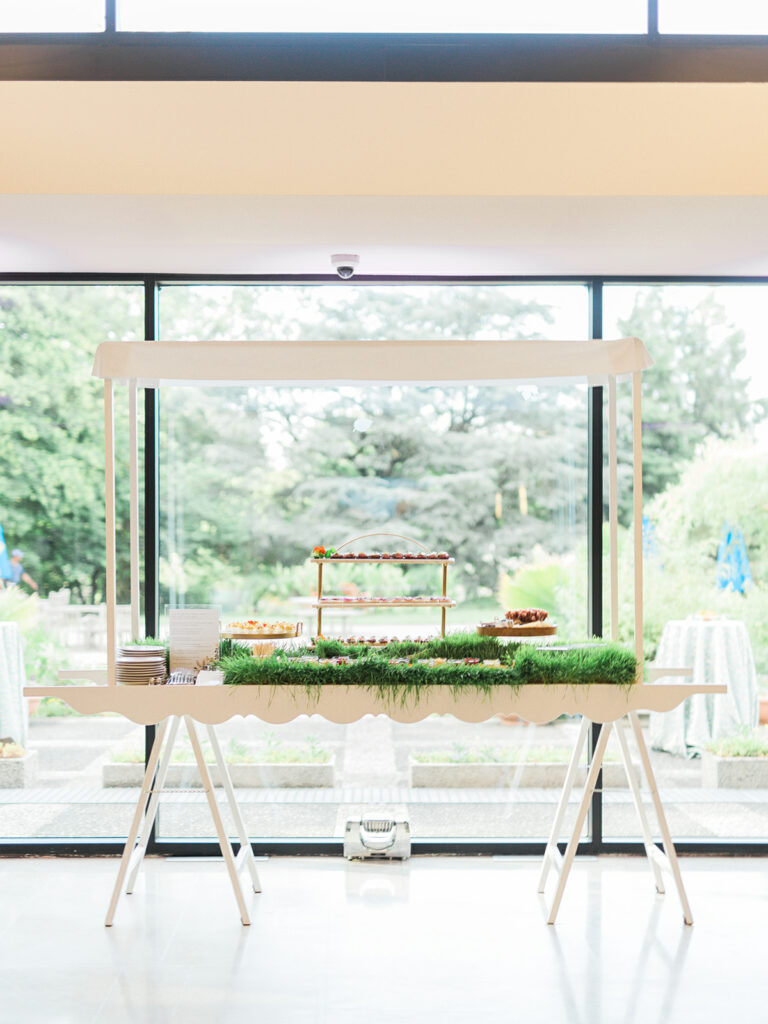 Perfect for a small group gathering, the Visitor Center Lobby is an indoor space that can be transformed into an outdoor space. The towering glass ceiling provides the perfect amount of coverage in case of rain but allows all the nature of the National Arboretum to shine in.
5. Ellipse Meadow
COVID-19 doesn't have to ruin plans for your team's beloved annual summer picnic! Take your team outdoors and set up an unforgettable corporate picnic among the sprawling green space in the Ellipse Meadow. Renting this space provides ample opportunity for outdoor games, multiple food stations and lots of outdoor event creativity!
6. Grove of State Trees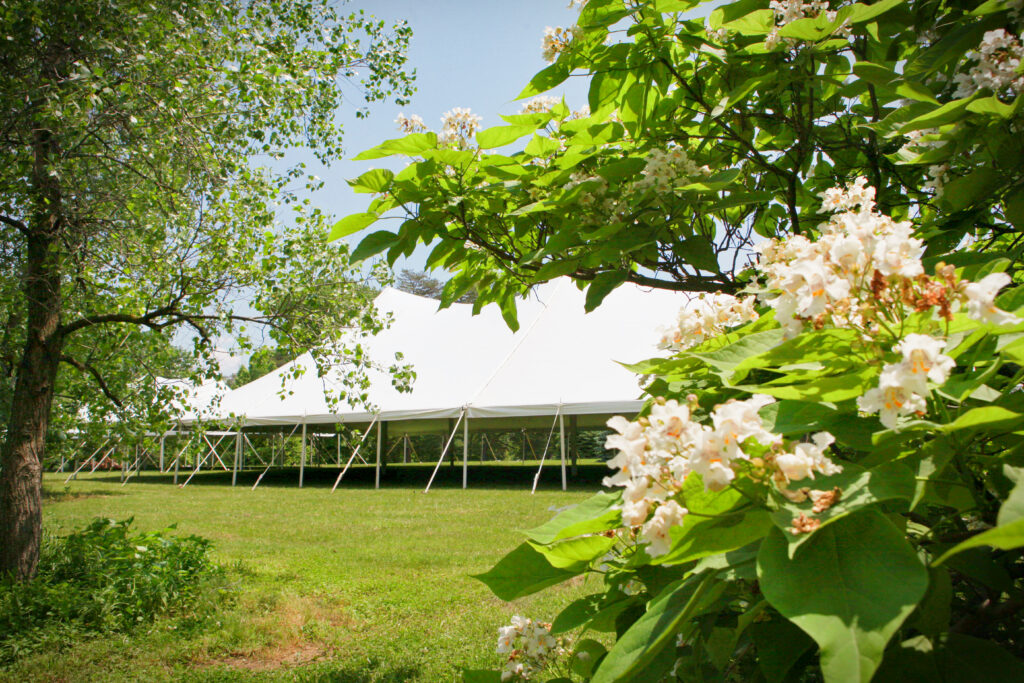 Grab your team for some summertime team-building among the Grove of State Trees in the National Arboretum. Create a scavenger hunt to see who can identify which state each tree comes from in the least amount of time, or come up with fun activities that utilize the expansive grounds so your team can be socially distant while growing closer.
Tips and things to look for in an outdoor space during COVID-19
The world of events has been transformed by COVID-19, and with this transformation comes the necessity for careful planning and extra attention to new event guidelines and safe event practices.
Here are a few things you'll want to consider when planning your next event during COVID-19.
Pay Attention to Social Distancing Guidelines
Social distancing guidelines are still in place for events, but that doesn't mean you can't gather! The National Arboretum has plenty of space for your event attendees to spread out, ensuring that there will be no close crowds that new guidelines prevent.
Prepare Handwashing Stations
As we all know, part of reducing risk is handwashing for both guests and staff. We can set up handwashing stations to ensure that handwashing is accessible outdoors for your attendees throughout your event.
Provide Personal Protective Equipment (PPE)
Masks are going to be the new hot swag item this season for good reason, so get your company's logo printed on face masks to hand out at the entrance to keep your guests safe.
Creative Food & Beverage Options
Standard buffets won't be an option for a while. But at the National Arboretum, there is plenty of space to set up manned serving stations with trained staff members and areas where pre-packaged food and beverage options can be handed out seamlessly. The newest cocktail in a pouch trend is one that may be here to stay!
Ready to rent outdoor space at the National Arboretum? Contact us.
Our MTG team and the vendor teams we work with on a daily basis at the National Arboretum have all been trained in, and are constantly staying up to date with, the latest CDC event guidelines. We've always loved outdoor events and are ready to bring our favorite outdoor event spaces in D.C. to life again, with plenty of open space for social distancing and new knowledge to share on keeping your attendees safe.
We are ready to help you meet again—safely. Let's reinvent your next corporate meeting or event together; contact us today!