January 28, 2020
Customer Success Story: Expert Venue Consulting for Audi Field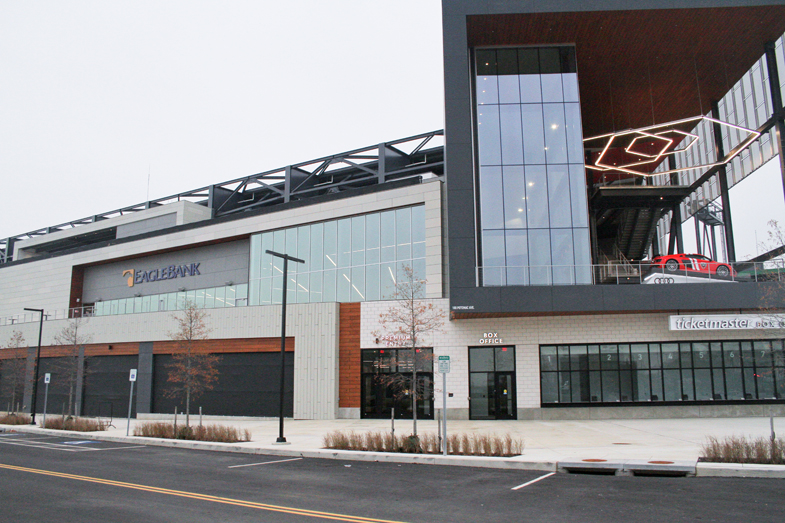 Audi Field is one of D.C.'s newest major league sports venues. It offers six luxury spaces, a menu by famous chef José Andrés and all-access event experiences. As an events and customer service firm specializing in venue management and consulting, MTG helped introduce the world-class venue by establishing its price points, staging industry events, creating marketing materials and hosting a gathering where some of D.C.'s top event professionals could experience it for themselves.
We were honored to consult on this up-and-coming venue and provide a cohesive understanding of how each space can be used for specialized events. Read on to find out how we consulted with Audi Field.
Venue Consulting Objectives:
Provide a detailed analysis of the space and establish rental rates based on existing D.C. market and consumer price points
Create marketing brochures to generate awareness among target audiences
Produce marketing photo shoot with staged events in every space
Host a networking event for meeting planners and event professionals across Greater D.C.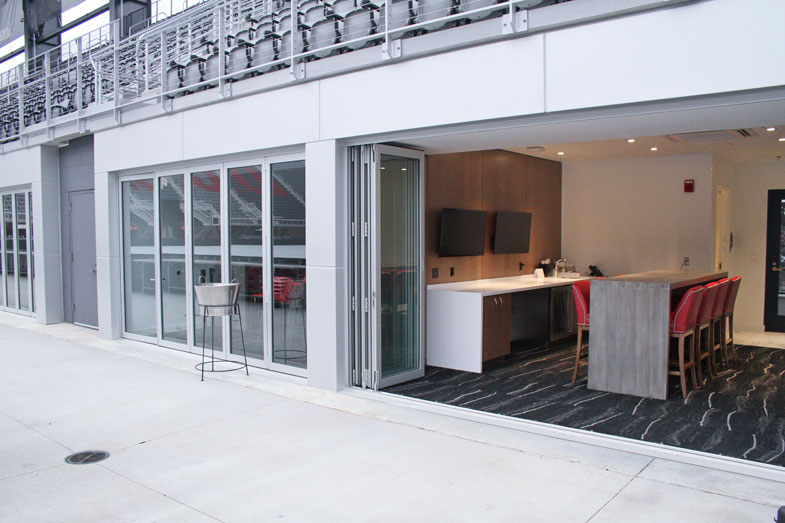 Phase 1
Analysis & Pricing
Audi Field is a sports venue in Washington, D.C. offering luxury suites and a variety of state-of-the-art indoor and outdoor spaces for small, casual gatherings to large-scale events.
First, we performed an in-depth analysis of other venues in the area with comparable location, spaces and features of Audi Field. The analysis included rental prices and guidelines for each competing venue.
Based off the analysis, we provided Audi Field with a recommended rental schedule with standard rates for corporate and social.
Finally, we made recommendations about Audi Field's official launch, providing discounts and adjusting rates accordingly as customer awareness increased, demand rose and sales climbed.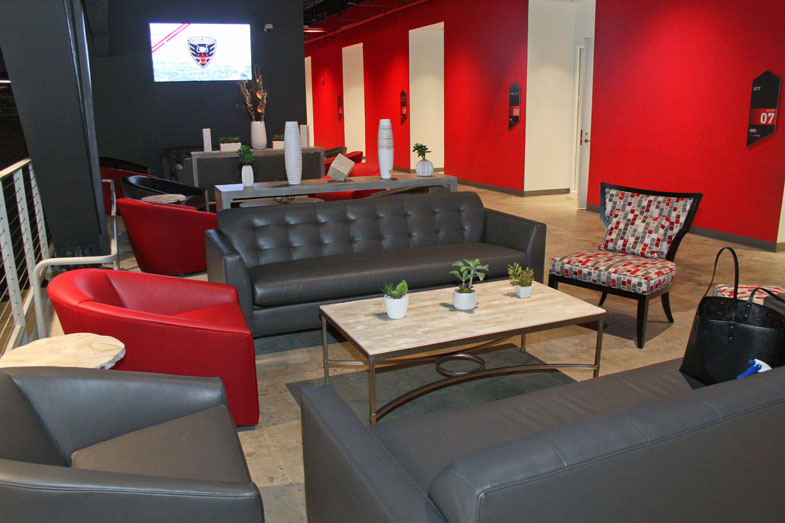 Phase 2
Marketing Materials
We just created an electronic brochure, which outlined every one of Audi Field's spaces, its capacity, size, pricing, features and ideal types of events. Because of the size of Audi Field and the flexibility of available spaces, it was important to create a brochure that accurately captured types of event experiences. The brochure outlines experiences from cocktail mixers on the rooftop to small company gatherings in a suite overlooking the field to an entire stadium buyout.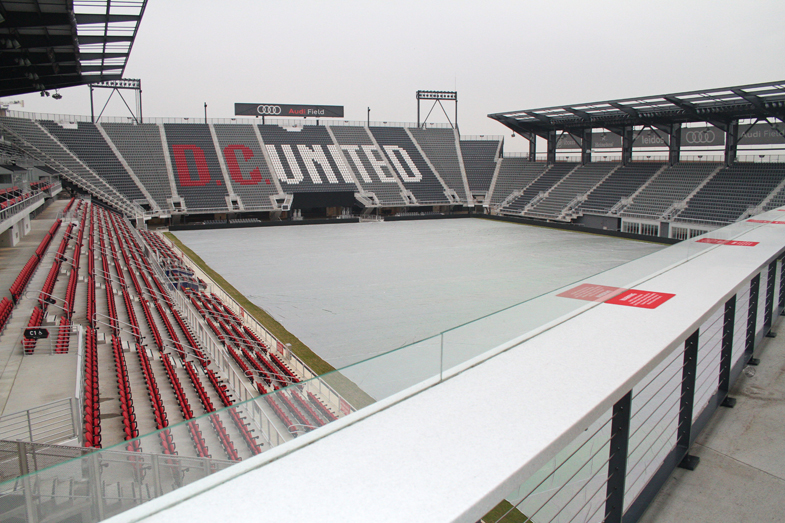 Phase 3
Photo Shoot
We provided a photo session in all six spaces, staging events such as corporate dinners, meetings and company retreats. We were sure to capture entrance and exterior shots, focusing on big-picture and up-close details that would appeal to both audiences.
Audi Field provides access to unique event experiences in a prime location in Washington, D.C. It was important to partner with an established photographer who was able to fully depict the story of each space but also its context. The surrounding city views is one of the most desirable features of the venue, so showcasing its multitude of backdrops was essential.
Our valued partners provided the linens and florals that would best help us represent every space. We coordinated multiple configurations of design with our photographer.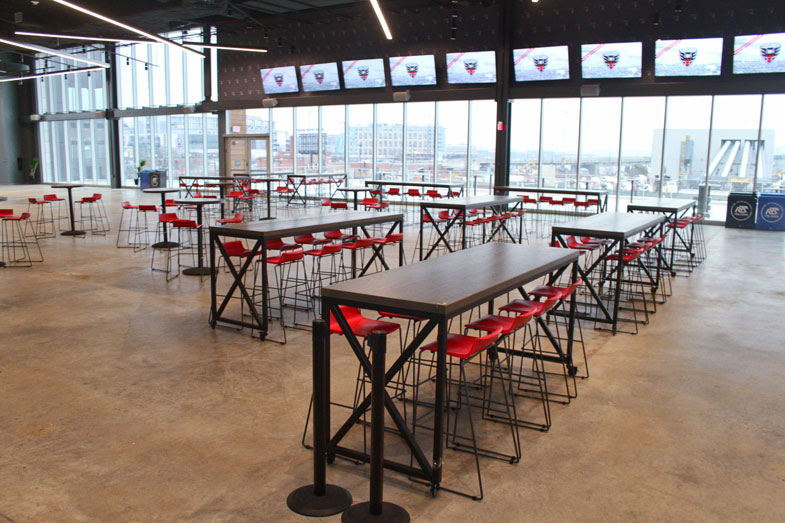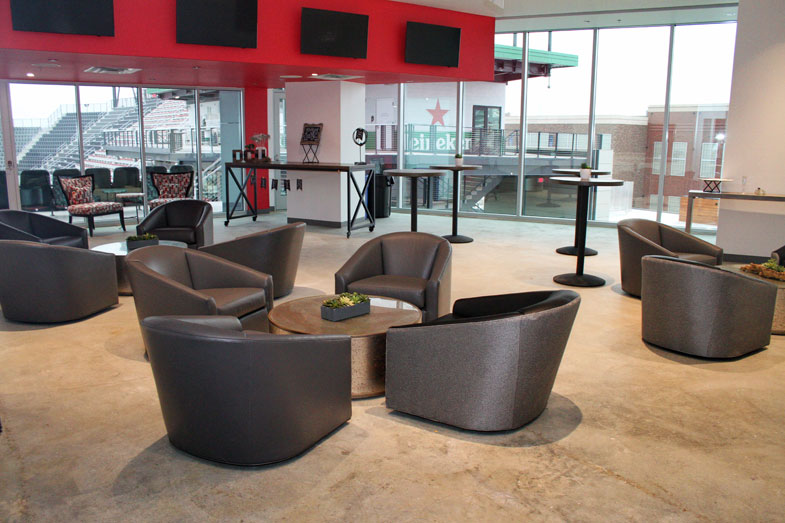 Phase 4
Industry Events
In partnership with MPI, we hosted an industry networking event for 400 people, inviting meeting planners and other event professionals from all over Washington, D.C. to experience Audi Field. We worked with our trusted partners to coordinate the food and beverages for the evening. Attendees mingled, enjoyed refreshments and explored Audi Field's spaces, which were arranged for the occasion.
Words from the happy client:
"Natalie from MTG worked diligently in helping us get the venue ready to market, promote and ultimately sell events of all sizes. Since introducing the venue through marketing and industry events, we can proudly say we have executed numerous events as part of the MTG partnership. She is always thoughtful, professional and easy to work with." Harry Hardy, Senior Vice President, Events and Marketing
Do you need help showing off your venue?
We provide venue consulting for new event locations and venues seeking to enhance their sales and improve their operations. Whether your location is a museum, warehouse or governmental property, we'd love to help you manage and market your new space or generate excitement around an existing one.