October 3, 2019
7 Unconventional Wedding Locations at The National Arboretum 
While the National Arboretum attracts visitors near and far to experience its 446 acres worth of sprawling gardens and world-renowned monuments, it also serves as the largest outdoor private event and wedding location in Washington. 
A wedding at this living museum is a once-in-a-lifetime experience worth sharing with the most important people in your life. If you're looking for a place that combines both natural and historic beauty then the National Arboretum is the perfect wedding location for you. 
Whether you're envisioning having your ceremony or reception, or both, it's important to understand all the spaces that are available–their strengths, capacities, and more.

1. Capitol Columns
Event Type: Ceremony
Capacity: Ceremony for 300
 Capitol Columns is what most people picture they think of the National Arboretum, and it's certainly the jewel of this beloved wedding location. One of Washington's most notable and unusual landmarks, 22 Corinthian columns stand in an ellipse, stretching across a grassy knoll and facing a pool that reflects their iconic forms. There is something stately about their presence–it's as if they have been there for a very long time. 
As a matter of a fact, the Capitol Columns were added to the Arboretum a mere decade ago. A nod to classical and Greek and Roman architecture, they were originally built in 1828 to support the East Central Portico of the U.S. Capitol, once serving as the backdrop for President Abrham Lincoln's second inaugural address. Too small to support a reconstructed Capitol dome, the columns were place in storage until the 1980s, when National Arboretum benefactor Ethel Shields Garret, advocated for the columns' new home.  
If you're considering making the columns a backdrop for your wedding, we recommend using this space for your ceremony, first look, cocktail hour or dessert reception. 

2. Herb Garden
Event Type: Cocktail reception 
Capacity: Reception for over 200. Tenting is not available. 
The National Herb Garden, the largest curated herb garden in the U.S., features annual, perennial and woody herbal plants. The entrance of the garden highlights seasonally changing beds with plants as exotic as tropical passion flowers or as commonplace as pansies.
The garden's fragrant aromas juxtaposed with the historic elegance of the columns makes for a unique setting for a cocktail hour.

3. Aquatic Garden Patio & Visitor Center Patio 
Event Type: Seated dinner
Capacity: Seated dinner for 50-300. Client is responsible for tenting patio.
The Aquatic Garden Patio, which sits on the north side of the Visitor Center, is the ideal location for a tented dinner or open seating to the arboretum. The patio is surrounded by an array of seasonal potted plants and a wide range of trees. Treat you group a tour and a tented dinner in this scenic wedding location. Bonus: it's conveniently located near building facilities and parking. 


4. Visitor Center Lobby 
Event type: Reception or seated dinner 
Capacity: Up to 85 guests
The Arboretum Visitor Center, conveniently situated at the entrance to the National Arboretum, has an open, light-filled lobby available to small groups. This indoor location can be transformed into an intimate dinner setting for your guests. Combine this with a 45-minute tour, and you and your loved ones will have yourselves a magical evening. 
5. Ellipse Meadow
Event Type: Ceremony 
Capacity: 50-3000
The Ellipse Meadow, located at the northeast corner of the National Arboretum, is a wedding location that offers plenty of lush, wide-open green space combined with almost hair-raising views of the Capital Columns. Imagine saying "I do" underneath an elegant trellis surrounded by wildflowers and trees with your friends and family looking on. With the columns as your backdrop, your ceremony will live on in everyone's memories.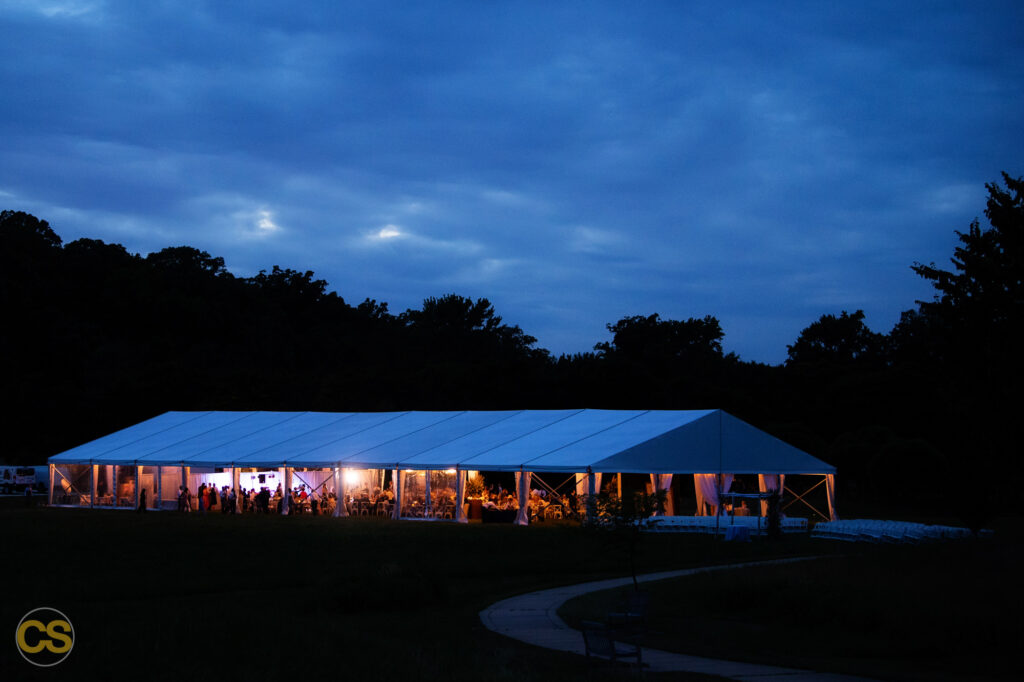 6. Bonsai Tent Pad
Event type: Tented Receptions
Capacity: 400
Description: This brand new wedding reception tent offers one of the most beautiful views at the National Arboretum–the bonsai garden! Enjoy incredible views of century-old bonsai trees from Japan, China and North America. If a bonsai tree is a gift of peace, then having your reception near 100 of them will instill a sense of tranquility in your guests like no other. 
7. Grove of State Trees
Event type: First look
Located at the western corner of the National Arboretum, the Grove of State Trees makes for a unique, unconventional wedding photo location. The groves stretch across 30 acres of lush terrain and represents a tree from each of the 50 states. This location is conveniently located to parking and provides views to the various collections of trees as well as the columns.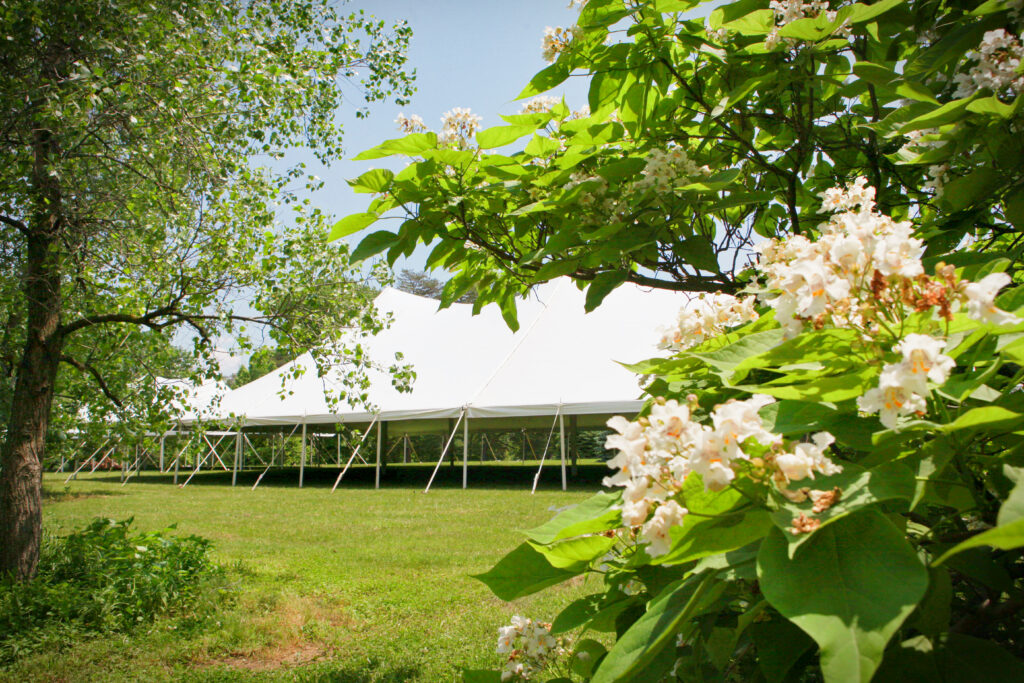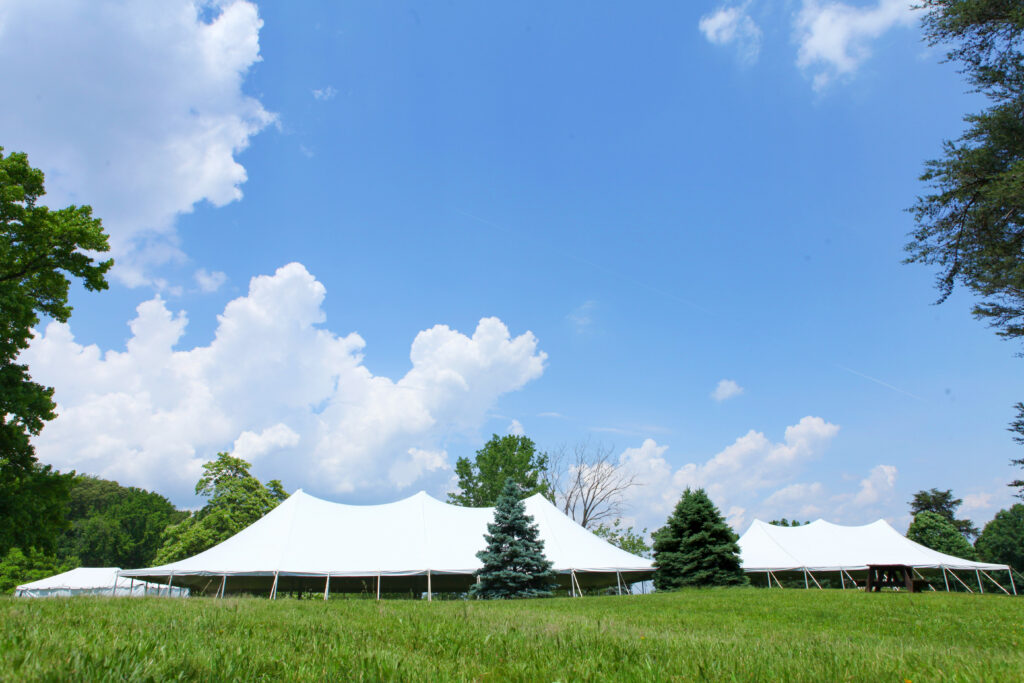 The National Arboretum is packed with essential history and timeless beauty that would certainly make for a unique wedding location. From historical learnings and Instagrammable backdrops you won't find anywhere else to garden exploration and epic dining experiences, there is an endless amount of moments worth creating with your guests here. 
In love with the National Arboretum? If you're interested in having your wedding at this premiere Washington location, we want to hear from you! Give us a call at 202 641 4275 or visit us online.
More Articles You Might Enjoy: