August 13, 2015
The Amazing Race
Imagine The Amazing Race, The DaVinci Code and Goonies (yes, that classic 1985 movie) all rolled into one! That is the exciting, zany team-building adventure that wrapped up the Inc. CEO Project Summit at the Westin Philadelphia in Pennsylvania, as produced by McNeese Thomas Group. The activity was conceived and directed by Ravenchase Adventure (http://www.ravenchase.com/), which produces events and programs for companies and foundations throughout the country. I'm not going to share too many details of our adventure right now because I will definitely be recommending this activity for other client's events. The following is a glimpse of team building at its crazy best!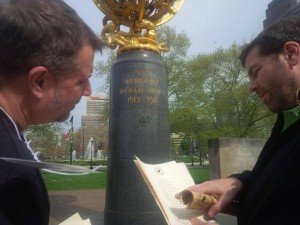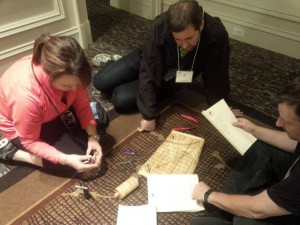 The Ravenchase Adventure took place on the last afternoon of the three-day conference. Attendees were told to change into comfortable clothing and shoes (I would say sneakers are preferred) and then divided into random groups of four. Each group was given a backpack of tools, maps, clues and riddles, limited directions and then let loose in downtown Philadelphia to figure out what it all meant.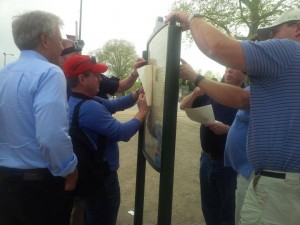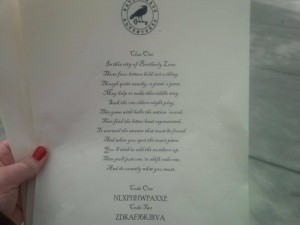 Surprise, confusion, frustration, intrigue, sabotage – all part of the Ravenchase experience (aren't they all also part of a typical day in the office?). We spent the next three hours running up and down Ben Franklin Parkway to famous Philadelphia landmarks, including the Rocky Statue at the Philadelphia Museum of Art, the Franklin Institute and the iconic Love sculpture at City Hall. We covered a lot of ground, poring over and interpreting clues. We built teams that fought, that sent rival teams on wild goose chases, that felt triumphant when solving the cryptic puzzles.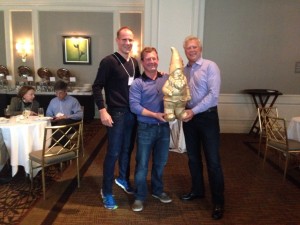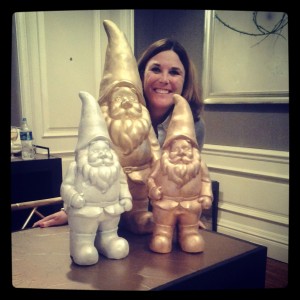 The post-game took place back at the Westin with a casual reception full of beer and mini sliders, the perfect way to end the afternoon. The entire group was abuzz, sharing their adventures, laughing and recapping what went right and wrong, Wrong is definitely more fun!. Awards were given to the top three teams.
Team Building activities are often components of conferences we plan. But, in our experience, few activities have enabled groups to work together with so much fun and sense of purpose, contributing individual strengths and talents to the ultimate outcome, all while having the time of their lives, like Ravenchase Adventure like did on that Friday afternoon in Philadelphia.