January 23, 2019
MTG's Guide to Wedding Planning at the Congressional Club
The Congressional Club was designed for social events like weddings. Steeped in the District's and the nation's history, the Club offers a variety of rooms and settings for the ceremony and the reception. MTG has compiled a brief room-by-room guide to help couples navigate the club as they plan their Congressional wedding day.
Ceremony
The ballroom . There are two great options for room set-up; both take advantage of the room's spectacular details.
Ceremony facing the American Coat of Arms
The mantle is perfect for floral installations. With this orientation, the couple will enter from the double imperial staircase and walk directly down the aisle. And if the family chooses to use the Steinway piano, this is the perfect floorplan to take full advantage of the music and the acoustics in the tall ceiling.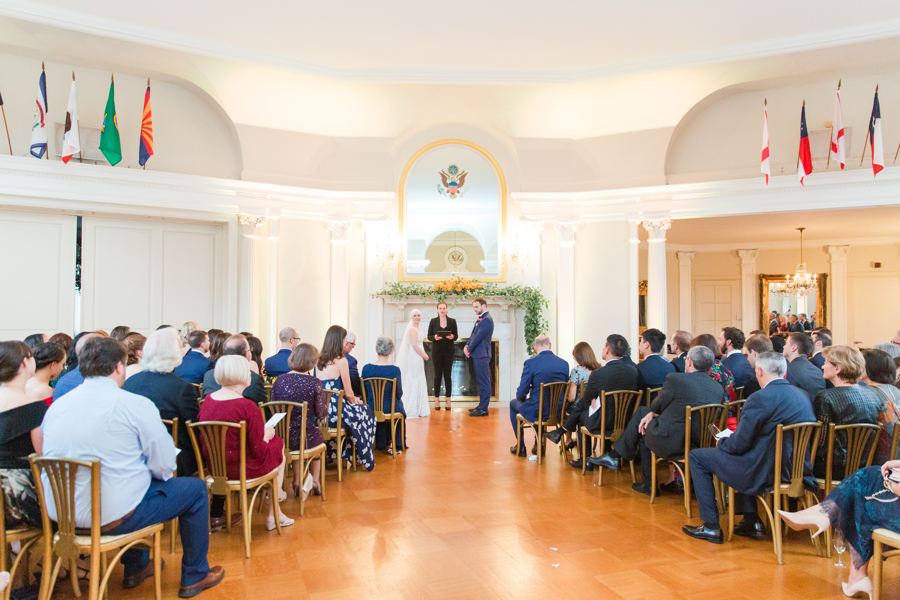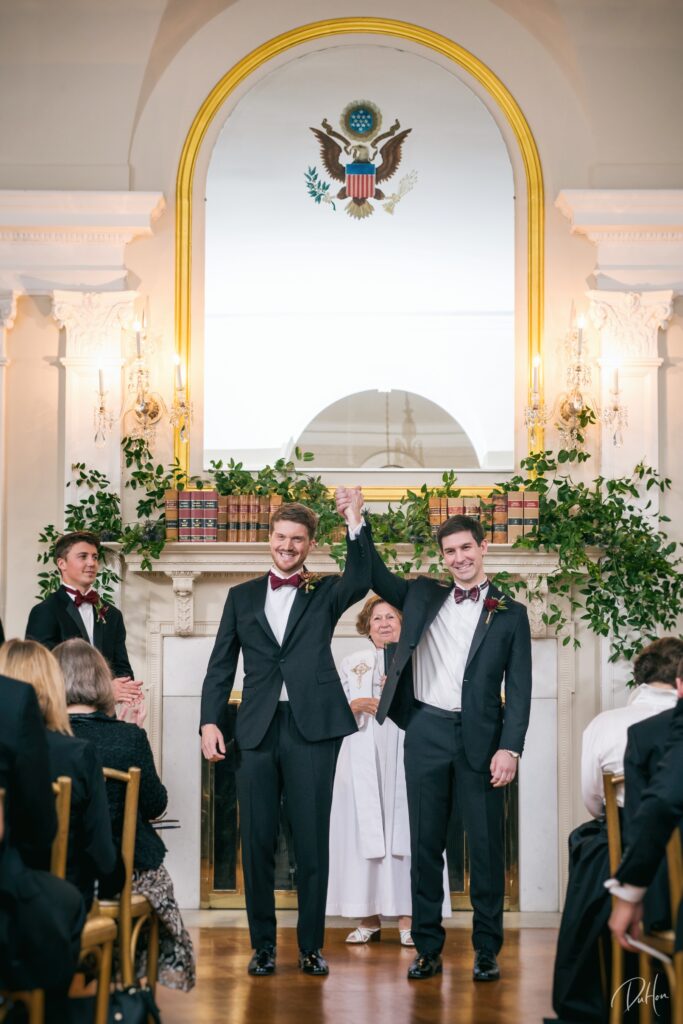 Ceremony taking place at the top of the Imperial staircase
Guests will face the top of the stairway facing the original Waterford chandelier and crest of the US Capitol. This option uses the architectural features as the backdrop for stunning photos.
Once the ceremony is complete, guests can move downstairs for the cocktail hour. Purple Onion will set the room for the dinner reception and the DJ will get the music ready.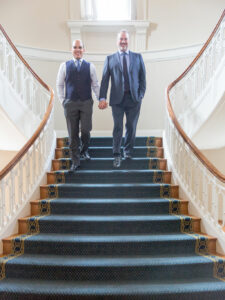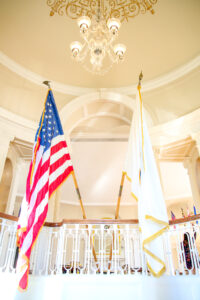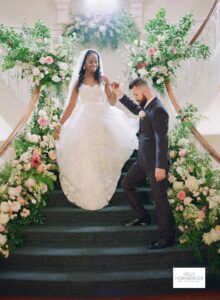 Cocktail Hour
The first floor reception rooms are perfect for the cocktail hour, whether the ceremony is held in the ballroom or guests are arriving at the Congressional Club after vows at another location. Typically, the bar is set up in the Hawaiian room. Some couples choose to have a musical trio in the opposite corner. Guest can move throughout the first floor, enjoying passed hors oeuvres.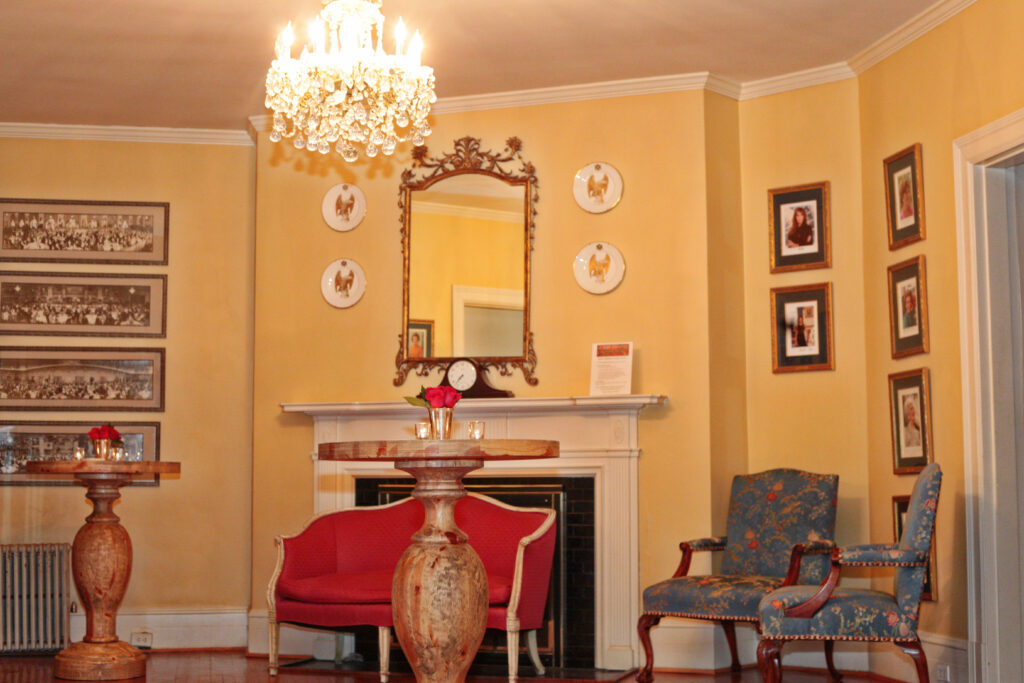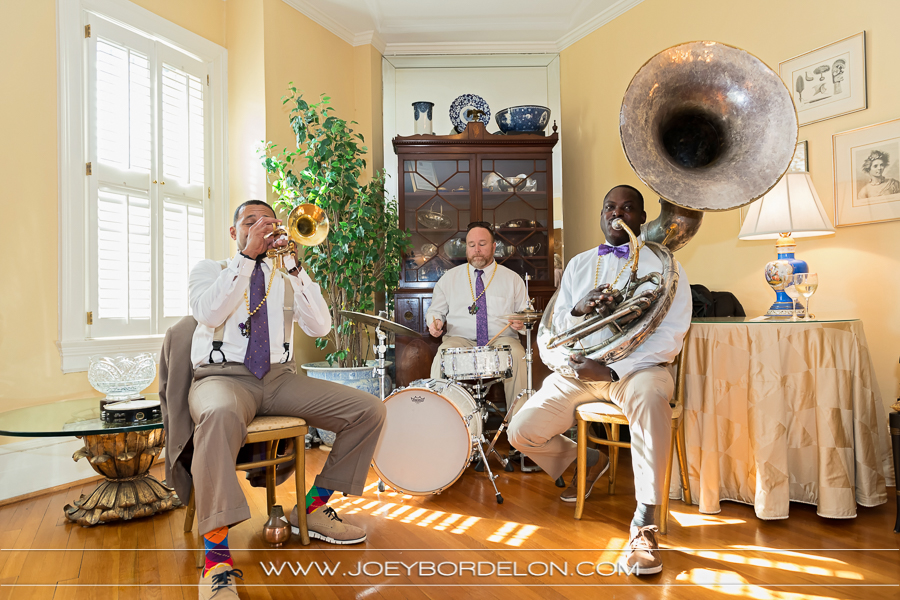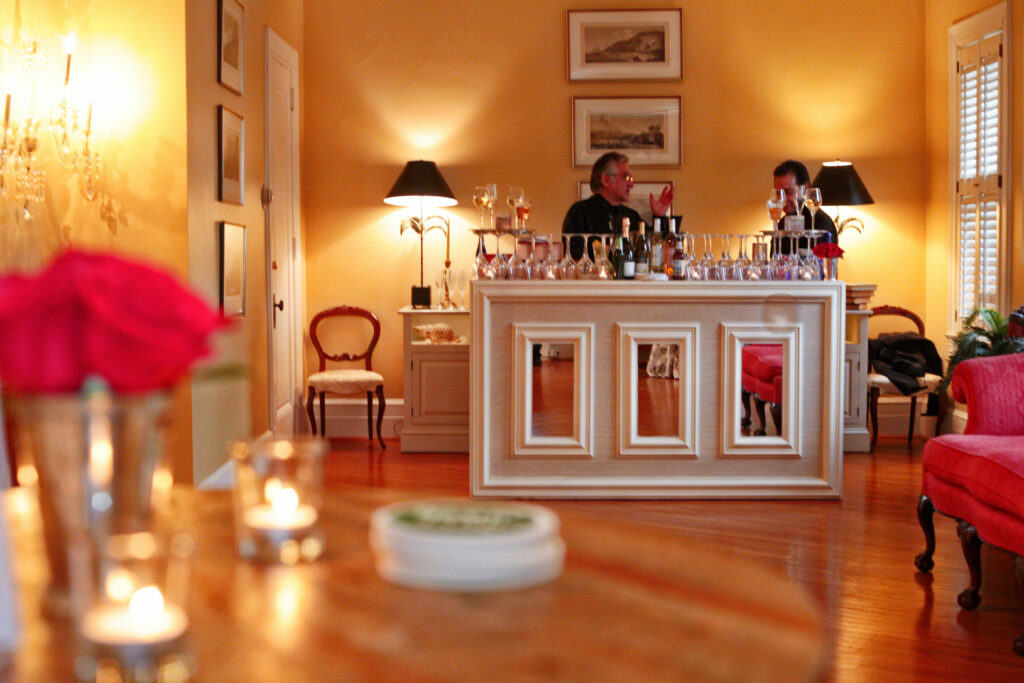 Dinner Reception
The Ballroom can accommodate 200 guests seated in rounds, with a small dance floor. Below are suggested layouts. The alcove room is perfect for a bar set up and tables can be broken down to expand the dance floor.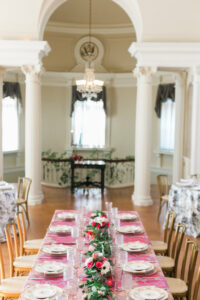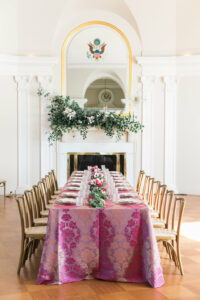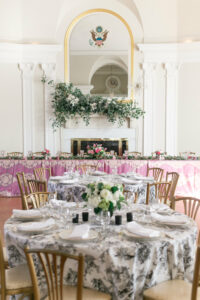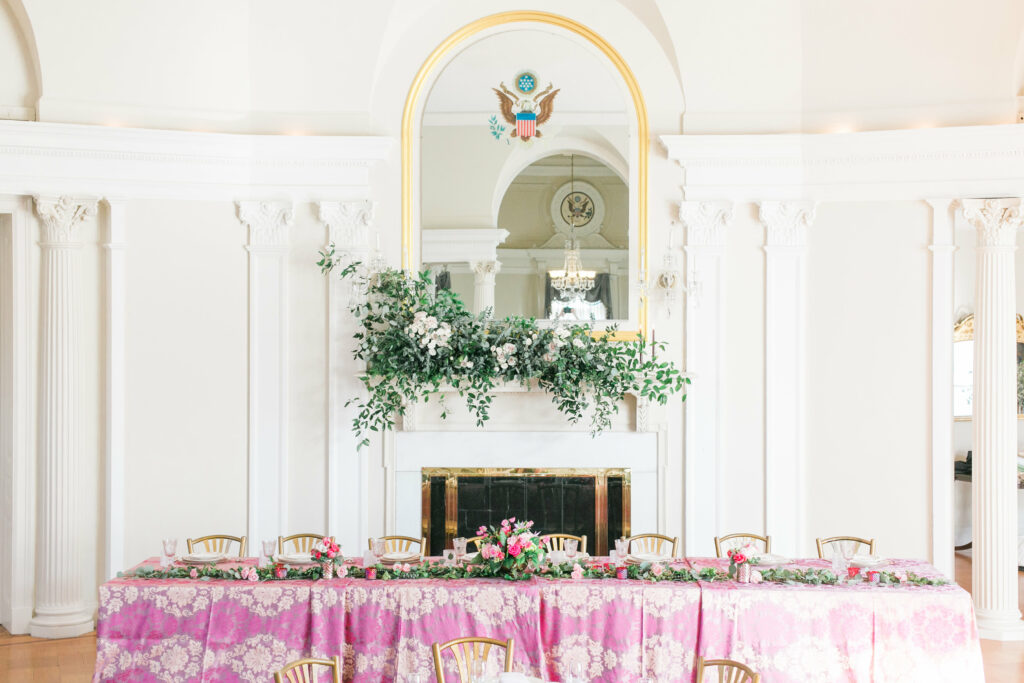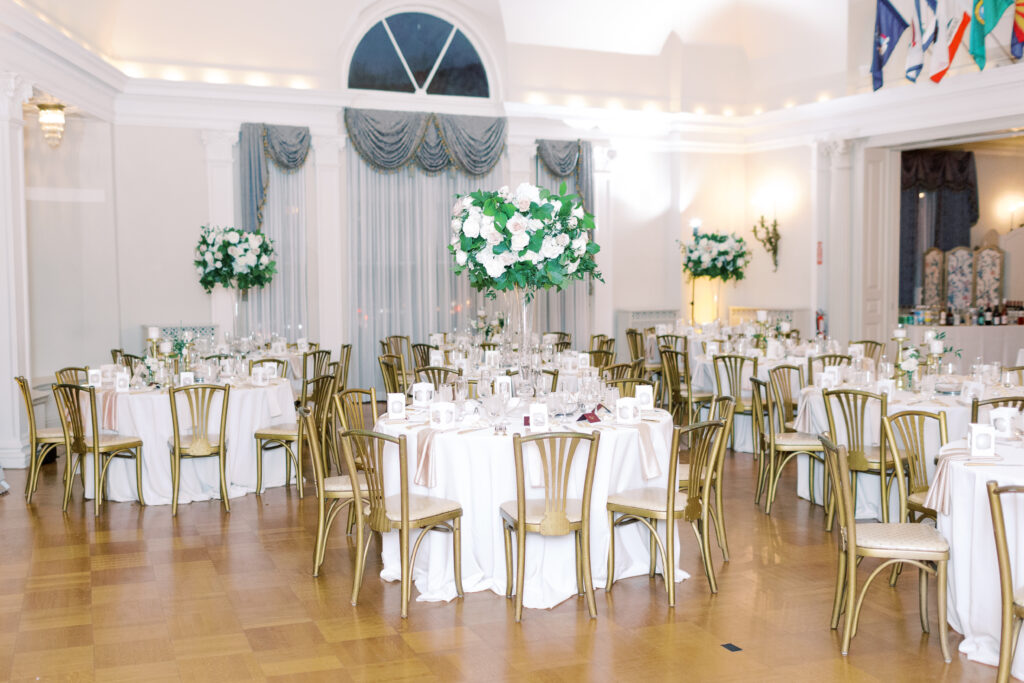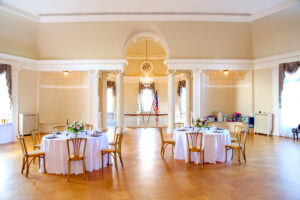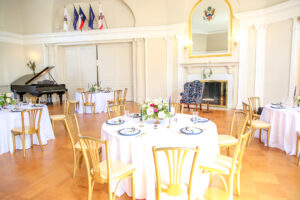 CREDITS
Joey Bordelonh www.joeybordelon.com
Bryan Dozier Photography http://www.bryandozier.com/weddings
Kelly Hornberger Photography kellyhornberger.com/
Plume Photography http://www.plume-photography.com/
Kir2Ben www.kir2ben.com
Marissa Burns marissadimino.com
Rachel E.H. Photography www.rachelehphotography.com