April 4, 2015
Hooked on a Feeling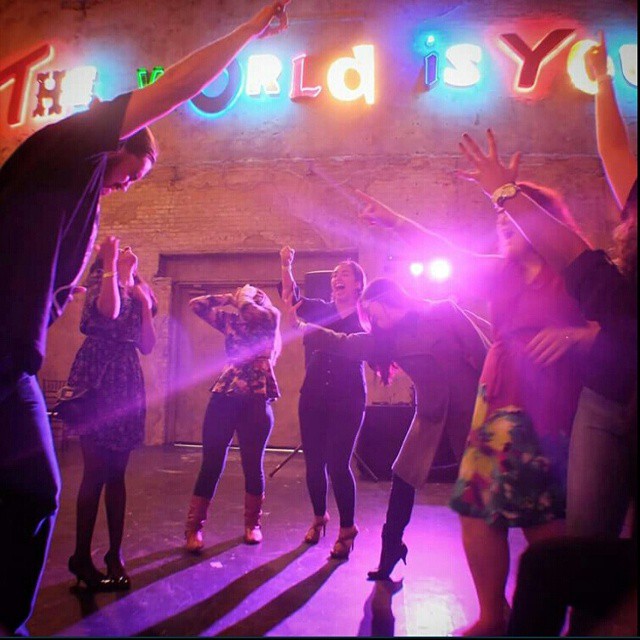 "I've learned that people will forget what you said, people will forget what you did, but people will never forget how you made them feel."
Maya Angelou's words are a source of inspiration for me whenever I create programs for our clients. Engaging the audience, making each attendee feel welcome and valued, is the first and highest priority of each event I plan. When the event is over, as the audience is preparing to leave, I want them excited about attending next year's event. To make that happen, it is essential that I design the entire experience from the attendees' perspective, capturing my audience's attention through the perfect marriage of venue and content.
Our most recent client was the American Veterinary Medical Association. We were tasked with raising money for its Political Action Committee and engaging its membership, particularly the veterinary students, in the political process. We wanted to use the event as a vehicle to demonstrate the importance of continuing to be a voice for their profession, admittedly a small, niche industry, in Washington D.C. As students, they are active in their veterinary schools; the challenge is to continue political involvement once school ends and careers begin. The #TapIntoThePAC campaign's goal is to build a legacy that political engagement is something the students can and should be committed to; something that can produce real action, real results; something that will benefit the greater community and make them feel a sense of accomplishment.
The event was held at a beautiful space in downtown Minneapolis. Prominently displayed was the message "The World is Yours." We designed activities that would appeal to college students: trivia games; Famous Pets Instagram frame stations; a social media raffle game to engage attendees before the event; and a VERY popular and buzzed-about lip sync battle.
To introduce students to the ABC's of political advocacy we asked them to participate in a DC Trivia game and a Guess the Presidential Pet Game. Needless to say, this group of veterinary students LOVED guessing, not just which pet belonged to which President, but what specific breed of cat or dog it was! Below are a few of our favorite tweets leading into the event, as well as images of the event.
In these pictures and tweets, you can see how the students played the games, had fun with the political trivia, danced and sang (or at least lip synced!) and connected with their fellow students. A great, inspiring night – they can't wait to come back!


Won the raffle, but wasn't there. Luckily @NT_DC is awesome and I got a sweet Tshirt! #TapIntoThePAC #HadABlast pic.twitter.com/yTD33nJfZw

— Cody Cano (@Codeedalee) March 20, 2015
#TapIntoThePAC is the connecting topic!!! #SAVMA — Derecka (@seauxpretty) March 14, 2015
The message for the future veterinarians at #SAVMASymposium. #TapIntoThePAC pic.twitter.com/oP4pep4Kg0

— Jennifer Travers (@JenLTravers) March 20, 2015
Just won a $50 gift card at #TapIntoThePAC !! So far this has been a great night!! Great music and great ppl!! — Amy Schad (@amy_schad) March 20, 2015
And so should you. #TapIntoThePAC #vetstudents #spayandneuter pic.twitter.com/7ppybXWxRX

— Kathleen Kimball (@oheykathleenkay) March 20, 2015