November 30, 2014
And The Award For ……
Early this month, The McNeese Thomas Group produced the CMO Awards at the Dream Hotel Downtown in New York City.
The evening began with several Round Table discussions for the CMO honorees. The Dream Hotel's small meeting rooms are uniquely decorated and perfectly functional for a lively exchange of ideas.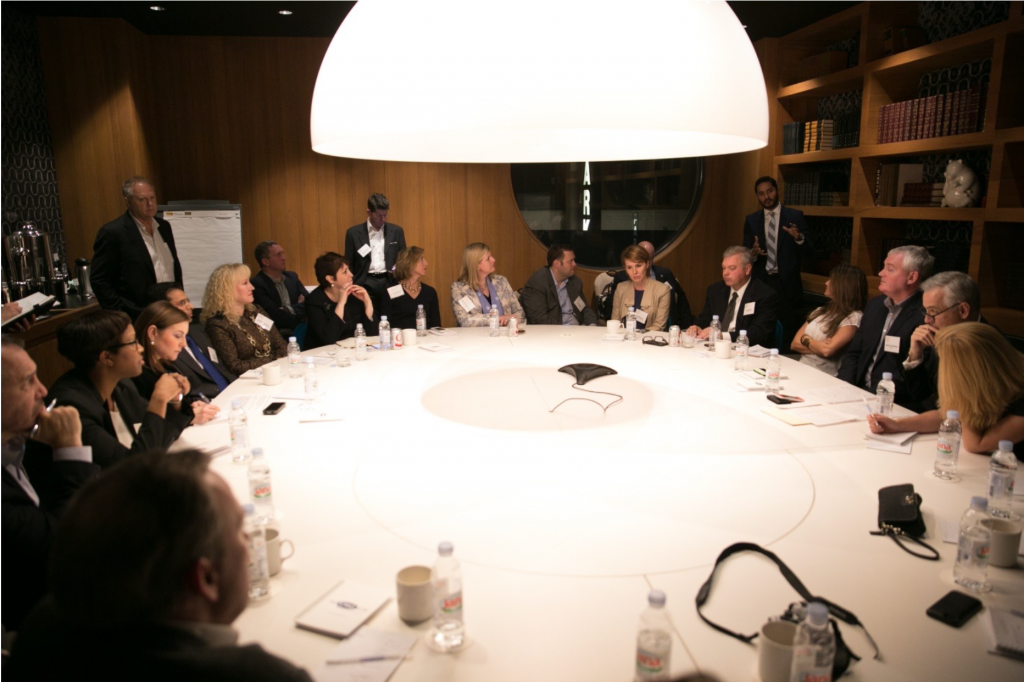 The evening's main event, the Dinner and Awards Ceremony, was held in the ballroom. Here is an overview in pictures of the entertainment and table settings.