November 9, 2018
The "1615" Essential Check List for a Fantastic Corporate Holiday Party
Your Holiday Party Planning in 7 Easy Steps!
1.) Amazing Venue Space
"What a Bright Time, it's the Right Time, to Rock the Night Away"
1615 is our brand new event space on New Hampshire Avenue, perfect for evening receptions and corporate holiday parties. The design details will appeal to your most sophisticated guests. This new construction is purposely bathed in abundant natural light. The architectural design accentuates the natural curves of the building, creating an amazing Rotunda Room, perfect for your bar set-up. The space also has great modern features: glass walls, mirrored columns (we love our columns at MTG!) and a beautiful marble bar in the lobby.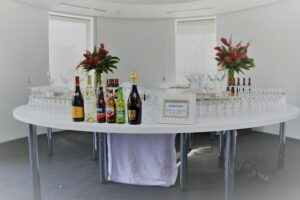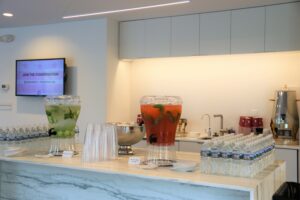 2.) Delicious Seasonal Food!
"Bring Us a Figgy Pudding"
MTG is so lucky to have the superb Purple Onion Catering as our hospitality partner at 1615. With their outstanding Holiday menu, you will serve your guests delicious dishes that rival any of the top restaurants in DC.   Here is a sample of a few of our favorites:
— Maple Cranberry Duck Confit
— Cinnamon Sugar Donut Sliders
— Butternut Squash and Apple Bisque
— Eggnog Tapioca Pudding
And Mint Chocolate Peppermint Ding Dongs …YUM!
See Purple Onion's Corporate Holiday Party Menu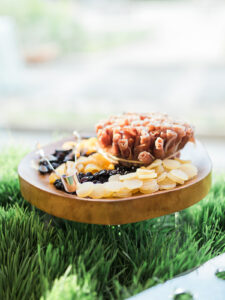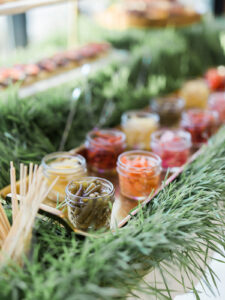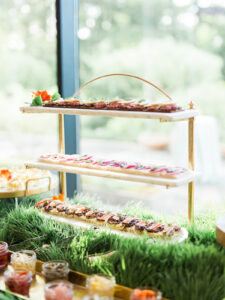 3.) Festive Cocktails
"So Drink Your Gin and Tonicah"      
Purple Onion's hand crafted-holiday cocktail menu is sure to get any corporate party started! Here are a few of my favorite libations….
*Pear Thyme Sparkler; Prosecco, Pear Juice, Thyme Simple, Syrup, Thyme Garnish, Fall Sangria
*Virginia is for Lovers: Bourbon, Simple Syrup, Lemon Juice, Cranberry Juice, Cranberry Juice and Cranberry Garnish
*And, of course, what is a holiday party without a Boozy Milkshake?
Check Out Purple Onion's Holiday Cocktail List
4.) Holiday Party Music
"Rocking Around the Christmas Tree, Have a Happy Holiday. Everyone Dancing Merrily, in the New Old-Fashioned Way"
Luckily for all of our clients, 1615 offers built-in state- of-the-art sound systems as part of your rental package. Simply create your own play list, plug in and you will have a custom-made DJ for your event. Does the boss need to give a holiday toast? – no problem! We have microphones installed into the system for easy use, all turn-key and no hassle. Your party will be rocking with no extra effort or expense on your part!
5.) Fantastic Location
"Holidays are Joyful, There's Always Something New. But Every Day's a Holiday, When I'm Near to You"
1615 is located two blocks from the north exit of Dupont Circle Metro station. There is no better central location for your guests, whether they are arriving from Maryland, Virginia or DC. There are plenty of local parking garages (see parking website) or you always have the option to hire MJ Valet for guest valet parking in the building's front drive. And, for out-of-town guests, we have great partnerships with area hotels located within a block of the venue, including the Carlyle Hotel and The Dupont Hotel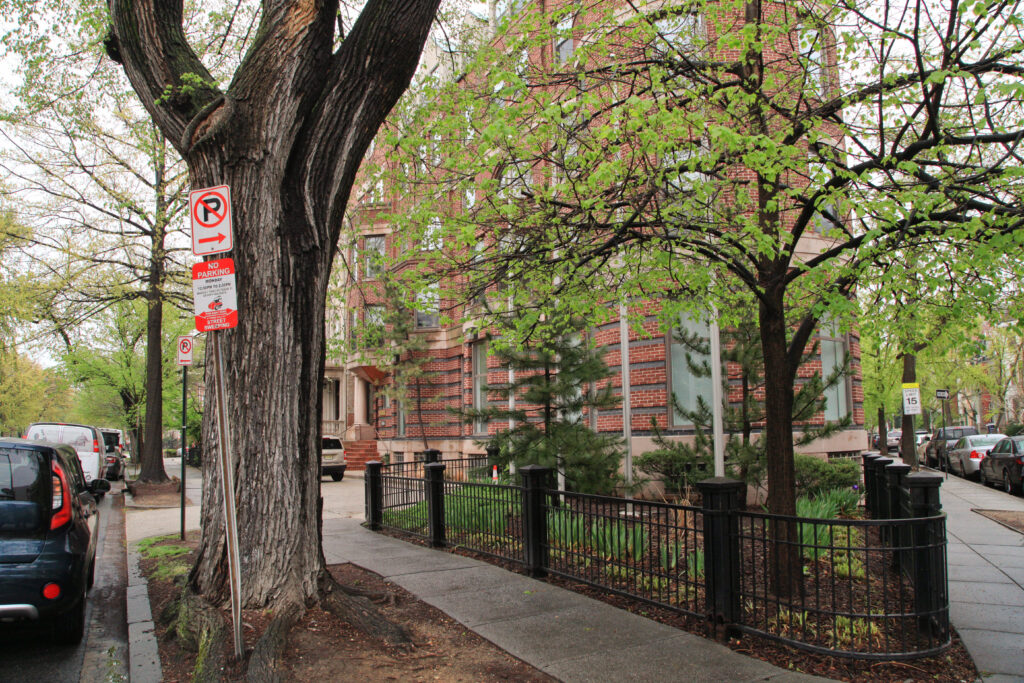 6.) Fun Games
"… Join in Any Reindeer Games"
White Elephant Gift Exchange, Christmas Movie Trivia Game, Holiday Photo Booth, Ugly Holiday Sweater Contest, Cookie Swap …. the ideas for corporate holiday games are endless. With plenty of room for food, bar and networking, 1615 still has space for fun holiday games.
7.) After Party Hot Spot!
"Well, Maybe Just a Half a Drink More"
Only two blocks from Dupont Circle or a quick walk to U Street! If you don't want the party to stop, there are plenty of bars and club close by! Don't end the night early; keep the fun going till the New Year!
All this for One Festive Low Price!
1615 is Available in December for evening receptions, parties and dinners at one low price of $1000, which includes all audio visual, furniture, sound system and internet!   Weeknights and Weekdays still open in December.  To book you party contact Courtney at courtney@mcneesethomas.com or 202.297.6427 to book your party!
Finally, to get you in the holiday spirit;  here is a picture from our 2017 Holiday Party. 
MTG's littlest intern had the best time of all!