December 13, 2018
Claudine and Kyle's Autumn Arboretum Wedding
A Fall Celebration that Captures the Spirit of the Arboretum!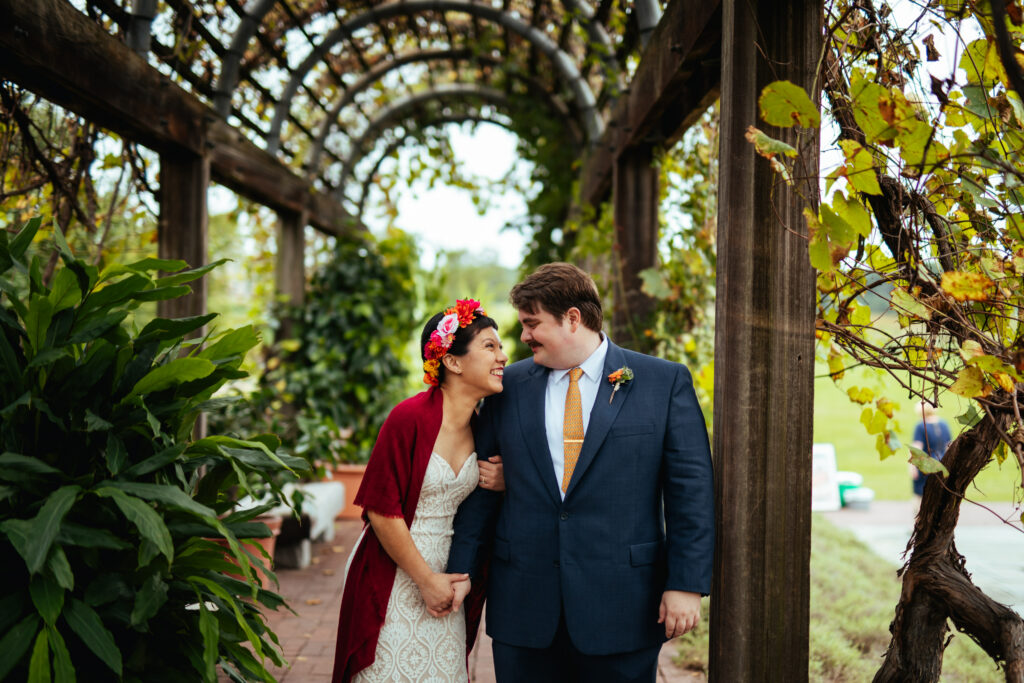 I love the paradox of the National Arboretum and its collection of flowers and plants: perfectly curated specimens that also seem, at the very same time, to spring wild and free, organic and unfettered from our native soil.  The American spirit in nature!
An Arboretum wedding in October perfectly captured that spirit. Claudine and Kyle designed their day to embrace the structure of the gardens while letting their celebration shape itself in the most organic fashion, just like the beautiful rose bushes growing and spilling over the Arbor in the Herb Garden.  Like the majestic Capitol Columns in the distant Eclipse meadow, love of country was the background, a quiet witness to the happiness of this couple who met as Capitol Hill staffers.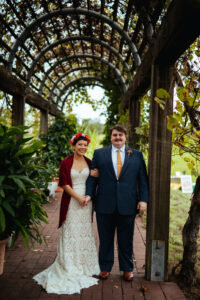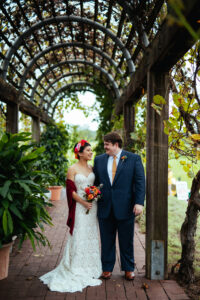 The wedding ceremony was perfectly placed, right below the reflective pool at the base of the Capitol column. Claudine made a dramatic entrance through the wilds of the Eclipse Meadow.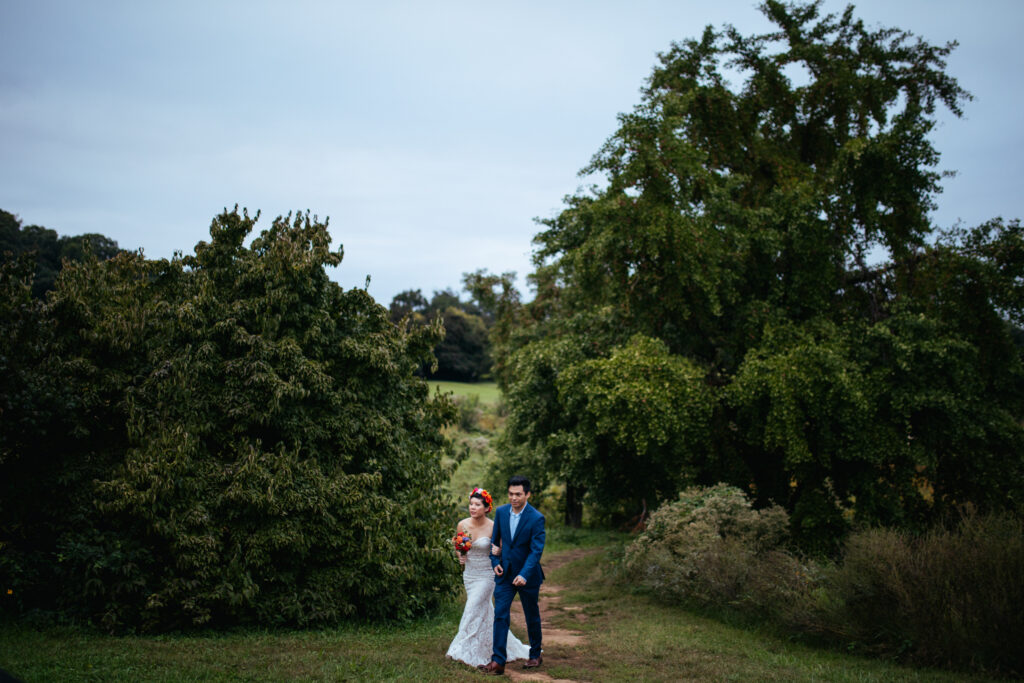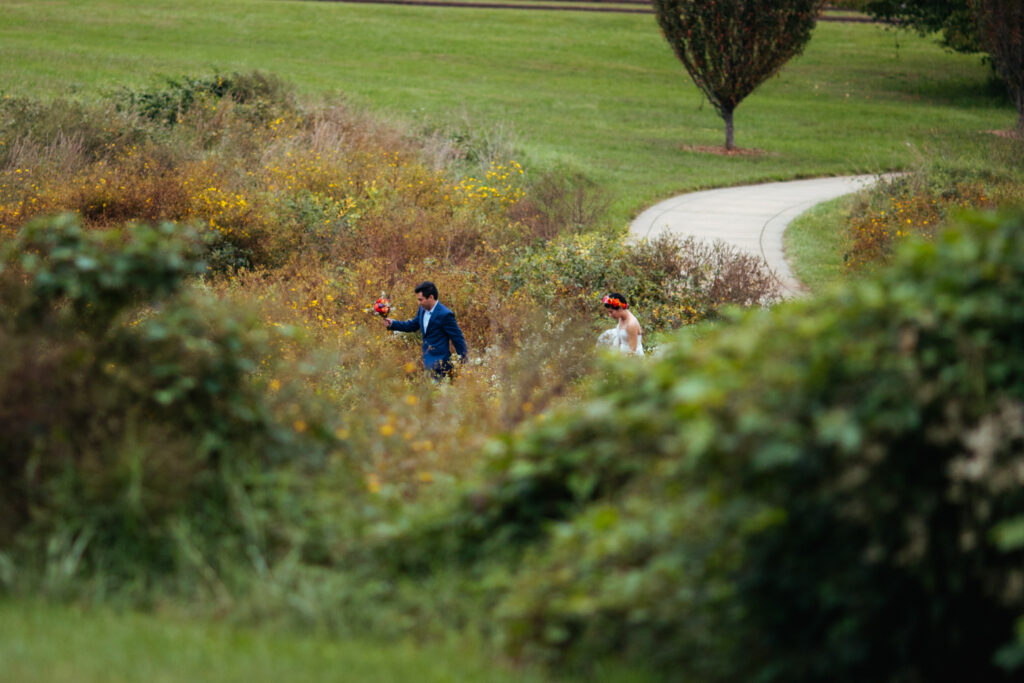 A simple arbor archway, adorned in flowers by the bride herself, framed the gentle view of the couple reciting their vows.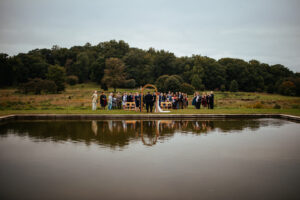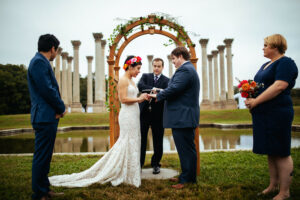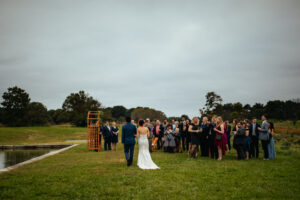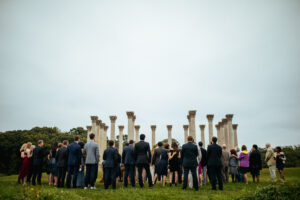 The cocktail reception was held right in the center of the columns, a specular experience for all the guests.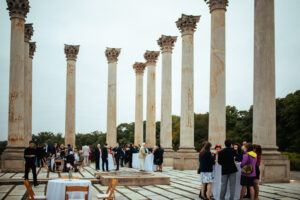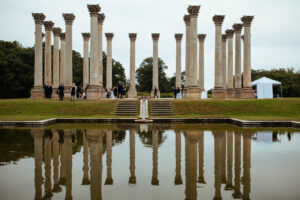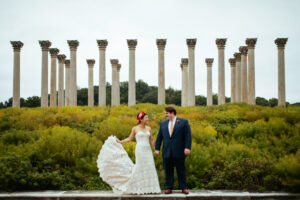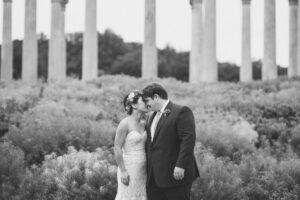 The buffet dinner reception followed on the North Patio. Claudine and Kyle chose al fresco dining with string lighting, an absolute favorite of Natalie and Courtney (full disclosure: our first event at the Arboretum in 2015 was alfresco with string lighting – some things are simply timeless!). A custom menu by Spilled Milk Catering was the perfect accompaniment to this easy-going, yet exceptional wedding event.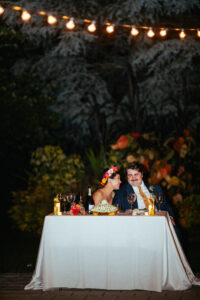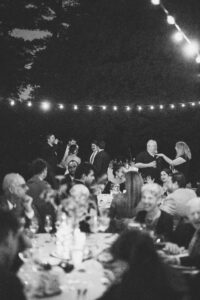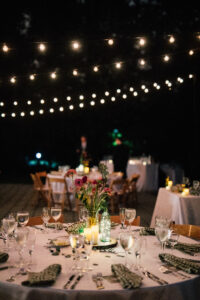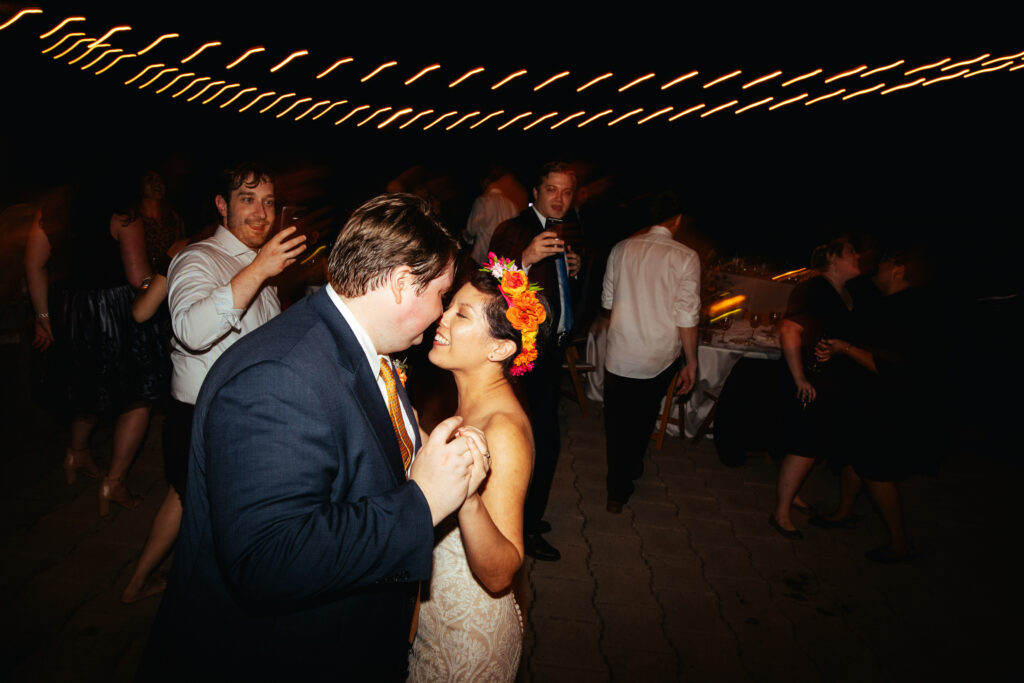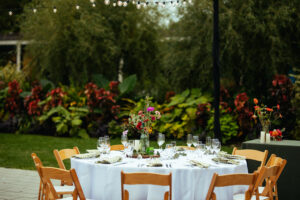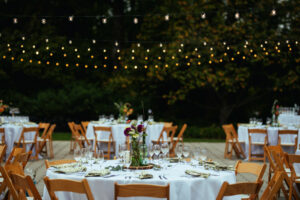 Finally, the sweetest part of the day was when Kyle surprised Claudine with a commemorative Arboretum bench in honor of his late mother. A poignant gesture that welcomed his mother's spirit to the celebration, not just for the day, but forever after at the Arboretum.
 CREDITS
Planning: MTG Events
Catering: Spilled Milk Catering
Photographer: Shawnee Custalow
Music: DJ Dan Goldman